What are your kids doing this summer? Horse Camp is nearly here, get ready!

2019 classes are filling up, reserve your spot today!
June 24th – 27th

Full

July 8th – 11th

Full

July 29th – Aug 1st

Full

Aug 12th – 15th

Full
$250 per week. 9 am – 1 pm each day. Sign up today! Space is limited. Click here to learn more.

---
About Margo Hepner-Hart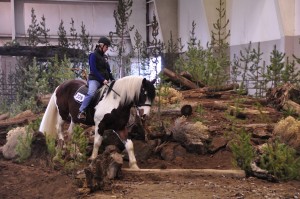 Margo has been involved for over 30 years as an owner and manager, trainer, instructor, exhibitor, judging and managing horse shows. She rides, trains and instructs in Western Dressage, Showmanship, Trail, Dressage, Equitation, Saddle Seat, Hunt Seat and Mountain Trail. She also clinics in England, Canada and the US. She welcomes all types of horses and all ages of students.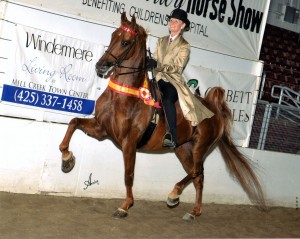 Margo trained with some of the top trainers from Germany including Dietrich Von Hopffgarten and Gerhard Politz as well as Peter Propfe, Hans and Thomas Urff, Hilda Gurney & Ernst Herman and is highly successful in the show ring.
After obtaining a grant through the United States Equestrian Team to further her studies in Dressage abroad, she studied in Germany with Gerhard Politz for several months, and a few years later he moved to California where Margo joined him as his assistant trainer before eventually moving back to her own facility in Hillsboro, Oregon.
Margo has shown Arabs, Half-Arabs, Saddlebreds, Friesians, Drum Horse and Pintos with National Championships and won Highest Point earning Horse at the National and Regional levels; from her personal barn she shows Saddlebreds in the 5-gaited, Park, English, Hunter and Western Pleasure Divisions, a Friesian stallion in Dressage, Arabians/Half-Arabians in Dressage, Park, English and Country Pleasure, Drum Horse in Dressage, English and Western Pleasure and Mountain Trail.
She holds Judges cards for: ABRA, ADMS, AMA, AMHA, AMHR, ASPC, NASMA, AHA, POA, PtHA, USEF; Arab/Half Arab, Andalusian, Friesian, Morgan, Saddlebred, Saddle Seat, Equitation, Shetland, Western and has judged Nationally and Internationally, World Shows and Regionals.
Margo continues her reputation for matching horses and riders, starting horses gently, and being a positive place for horses and riders to learn together.
For fun she has mini-donkeys, a mule and various other animals to keep things interesting and is a professional chef on the side!